Things are looking up for Comedy fans, as we present you with our list of the top 5 comedy shows that you can stream right now. We've included shows from almost every major platform so you can watch a good show without shelling out on additional subscriptions. There's only one sitcom in this list, while others have a wider premise.
Nonetheless, all the shows are equally good with different strengths and the list is in no particular order.
Be sure to use high-speed internet like CenturyLink internet to enjoy your next favorite show without any lag and interruptions. Also, CenturyLink has no data caps so you don't have to worry about any data limits. Go ahead and stream that TV show in high-definition, you got this. Without further ado, let's dive into the list.
1. Shrinking
Things take a steep turn when a grieving therapist, Jason Segel, decides that he can't take it anymore. He starts telling his patients exactly what he feels and like a chain reaction, we see the lives of his patients unfold. Fueled by a few preliminary successes, he starts to believe in the new approach, while dealing with his own loss. He could never have thought of the implications his actions and words will have, and now, he has to deal with the consequences.
The show is a feel-good comedy that also makes us realize the struggles therapists face, and how hard it is to cope with loss even when you're an expert. We see Jason try to balance his relationship with his daughter and seek advice from Harrison Ford, his mentor, who has his own quirks. Another good thing about the show is that you'll find many heartfelt moments throughout the show when you can't help but root for the characters. It's not perfect, but so is life, and it goes on.
You can stream the first season right now on AppleTV+, and you'll be pleasantly surprised. The episodes are quite short and nothing feels dragged out.
2. The Office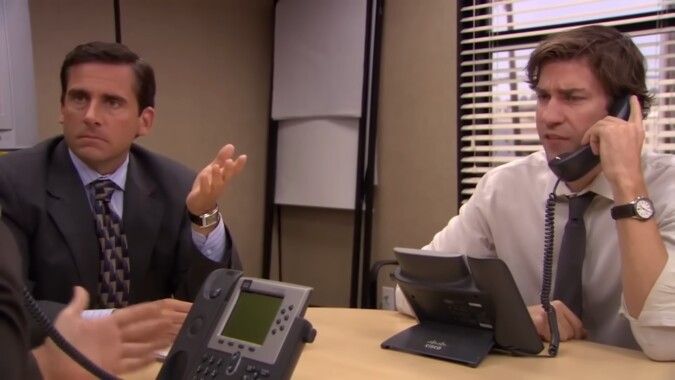 It's the US version we're talking about, even though the UK version aired earlier, but we feel that this show is better. The show ran from 2005 to 2013 totaling nine super-fun seasons and sports an IMDB rating of 9 out of 10. It's a cult classic. Even if you've already seen the show, we recommend a re-watch. You know it's that good.
Although it aired in 2005, it was made to be timeless and still feels surprisingly relevant in 2023. Steve Carell is the main lead, a sales manager managing his team and trying to uplift the lives of those he works with in his own way. A disclaimer though, some people might not like it and it can be a bit odd at times as some jokes tend to be daring, but it's in all in good spirits.
Interestingly, this show has got more depth than you might expect. We see many heartfelt moments, heartbreaks, off-the-charts funny expressions, friendships, loss, and everything with an undertone of humor. You can watch it on Netflix and Prime Video.
3. Parks and Recreation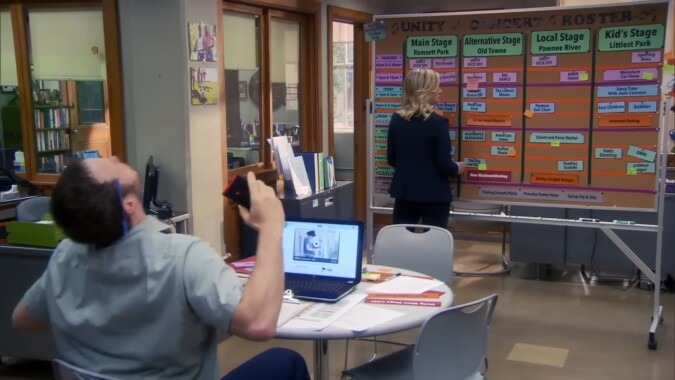 Amy Poehler plays the part of a mid-level public official tasked with beautifying the town of Indiana. The show is a hilarious representation of the bureaucratic hoops that public officials have to jump through to bring about some real change. Amy is as relentless as the rest of her team is lazy, which makes for an interesting tussle in the office.
Nick Offerman is an eccentric boss with archaic and sometimes offensive thoughts that does everything he can to sabotage the progress because he doesn't feel like it. But we see Amy win our hearts over with her perseverance. Moreover, it never feels out of place as you can instantly relate to different parts of it. From fights between friends to navigating marriages, pursuing ambitions, and having kids, this shows has everything you could possibly want in a comedy show.
4. Friends
Another cult classic, Friends is considered one of the all-time best comedy TV shows. With an IMDB rating of 8.9, it aired from 1994 to 2004 with ten seasons. Although it paved the way for many spin-offs, this show is a depiction of six friends as they lead their personal and professional lives.
The show revolves around Matt LeBlanc, Matthew Perry, David Schwimmer, Jennifer Aniston, Courtney Cox, and Lisa Kudrow. This group has the unique ability to turn any situation into a funny story and there's never a dull moment in the show. It also has one of the best endings ever and you'll be glad you decided to be a part of this journey.
Conclusion
In addition to these fantastic comedy shows, there is an abundance of laughter-inducing content waiting to be discovered. From classic sitcoms like "Friends" and "The Office" to newer gems like "Brooklyn Nine-Nine" and "Parks and Recreation," the world of comedy television offers an extensive array of options to suit every taste. Don't forget to explore the diverse realms of animated comedy with shows such as "The Simpsons," "Rick and Morty," and "BoJack Horseman," which push the boundaries of humor in unique and unexpected ways.
With the convenience of streaming platforms, you have the power to immerse yourself in a sea of laughter at any time. Remember, comedy has a special way of brightening our days, lifting our spirits, and providing a much-needed escape from the challenges of life. So, grab your popcorn, cozy up on the couch, and let the laughter unfold.
This concludes our list of some of the best comedy shows that you can stream right now. All of these shows are timeless and definitely warrant a re-watch if you're done with them. Be sure to check these shows out and make the most of your time.