Eugene is saved in the Netflix series Wednesday despite being close to death. In episode four, the monster pursues and assaults him, causing him to fall into a coma. When he returns from his coma in the eighth episode, A Murder of Woes, Wednesday sees him again.
Alfred Gough, Tim Burton, and Miles Millar made Wednesday a coming-of-age fantasy mystery series for Netflix. It is based on the cartoons of American cartoonist Charles Addams. In the story, as recounted by Jenna Ortega, Wednesday Addams' parents enroll her in Nevermore Academy, the boarding school they both, attended as children, after failing to teach her at a conventional school.
Nevermore is a scenario in which all students and the majority of teachers are outcasts with special abilities that set them apart from the normies and the rest of humanity. Even among the outcasts, Wednesday stands out, upsetting Nevermore's principal, Larissa Weems (Gwendoline Christie), with her behavior.
Wednesday, an aspiring author, becomes engaged in a violent monster mystery and discovers a prophecy that predicts she will destroy the school. In the second episode, titled Woe is the Lonely Number, Wednesday joins Eugene's beekeeping crew. Because the show is about monsters, viewers are curious whether or not Eugene succumbed to it and died. However, we do have a response for you.
Eugene Doesn't Die in Netflix's Wednesday; Episode 4's Monster Attack Brought Him to the Verge of Death, Putting Him in a Coma!
In episode 4, Wednesday, viewers witnessed Eugene being assaulted by a monster, but did he die as a result? However, he is still alive. Let's investigate what occurred.
Eugene is portrayed by the young British actor Moosa Mostafa (@moosa mostafa_). Despite his popularity, he is hardly a newcomer to Netflix or the big screen. Mostafa portrays Eugene Ottinger, one of the most eccentric pupils at Nevermore Academy and president of the school's beekeeping club. Moosa is a young British actor who has previously appeared in 2018's Nativity Rocks! and Netflix's The Last Bus, a sci-fi adventure series starring Robert Sheehan from The Umbrella Academy.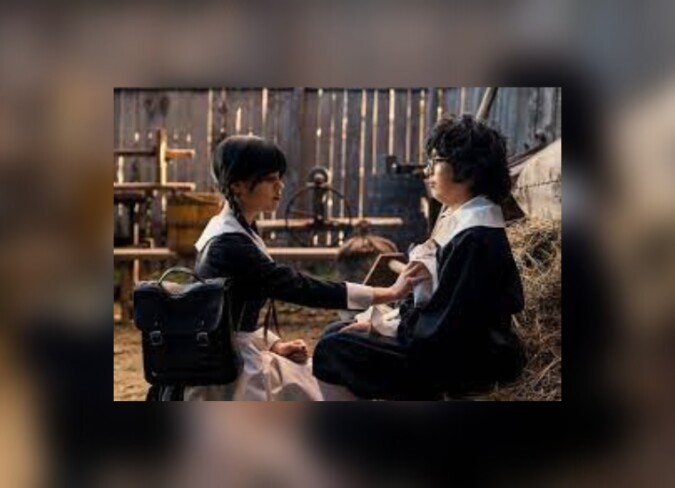 Eugene Ottinger, a Nevermore Academy student, develops a sibling-like relationship with Wednesday Addams (Jenna Ortega) (@jennaortega). Wednesday tells Eugene in episode 3 that he reminds her of her brother Pugsley as she defends him from bullies (normal people) in episode 3. Wednesday is consistently against bullying because she was expelled from high school for attempted murder. She tossed live piranhas into their pool to kill the bullies targeting her brother. She is moved to Nevermore Academy, a school for misfits previously attended by her parents.
Eugene becomes a respected posse member after having Wednesday and Enid's back and including them in the Hive Code. He explains to the girls that he would not reveal their activities because Hummers stick together, and snitches get stung.
Wednesday checks the morgue and discovers that all of the monster's victims were missing a body part when discovered. In the second episode, titled Woe is the Lonely Number, Wednesday joins Eugene's beekeeping crew. After Wednesday abandons him, Eugene resolves to find a cave on his own in Episode 4, Woe What a Night. Lucas, with the assistance of other townies, plays a prank that causes a red paint shower to descend over the partygoers. In Episode 5, You Reap What You Sow, Eugene is hurt during the monster's onslaught and slips into a coma.
When Eugene returns from his coma in the eighth episode, A Murder of Woes, Wednesday sees him again. He claims to have witnessed the person wearing red boots who triggered the cave explosion. Wednesday's episode revealed that Marilyn is Laurel Gates. She approaches the instructor, who then admits guilt. In episode 8, Tyler changes into the monster and assaults Wednesday.
Enid flees and confronts the beast. When Crackstone attacks the students of Nevermore, Bianca and Wednesday knife him to death. Eugene's honeybees assault Marilyn. Tyler is shot by the sheriff when Enid drops and kicks him. He reverts to his human form and is captured. Early school dismissal. Wednesday discovers she has been followed after obtaining her first phone as a gift from Xavier.
Does Eugene Die In Wednesday?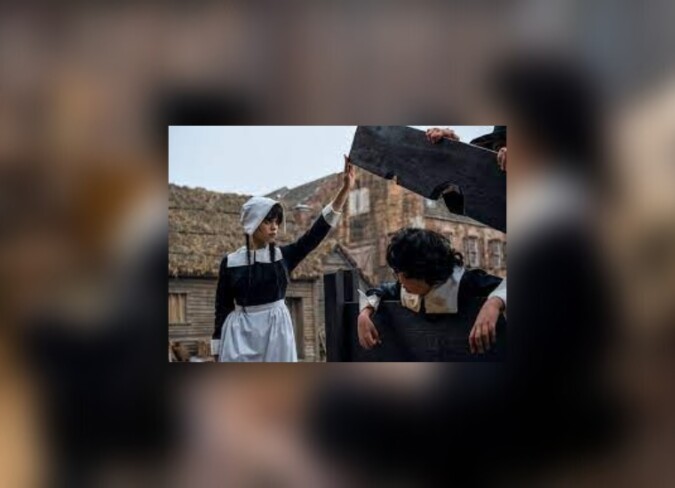 No, Eugene does not die.
Nonetheless, the character faces a tragic fate. In the fifth episode, entitled You Reap What You Sow, Eugene is in a coma because Wednesday could not save him from the monster attack. As he awakens from his coma in the eighth episode, Eugene and Wednesday are reunited.
Eugene delivers crucial information to Wednesday once he has awoken. Wednesday can uncover the school's riddles and defeat the monster with the assistance of her classmates.
Eugene is portrayed by Moose Mostafa, a British actor best known for his work in The Last Bus on Netflix.