Writer/Director Sam Walker's debut The Seed is a darkly comedic, satirical mash-up, reminiscent of '80s B-Horror. The film conjures hints of Society and Critters, and dare I say, a dash of E.T—but manages to remain unique in its storyline and setting.
The film opens with aesthetically pleasing shots of desert landscape as three friends head off for an idyllic weekend retreat. Heather (Sophie Vavasseur) and her two buddies, Charlotte (Chelsea Edge) and Deidre (Lucy Martin), arrive at her father's vacation home and begin their visit relaxing by the pool's edge.
Deidre dominates the conversation with discussion of her influencer lifestyle, bemoaning the poor signal that prevents her from updating her social media feed. Day turns to night, and as the women settle in for cocktails and a meteor shower. Not long after the main event, an unidentified object splashes into the pool beside them.
From there, things take a turn for the worse as their discovery (laughingly referred to as both an "armadillo" and "bear") possesses unexpected power. The critter is grotesquely cute, and gains the empathy of Charlotte, who just can't leave it alone and brings the creature inside the house. I'll leave things there regarding plot, as I don't want to spoil anything.
This film is not without flaws, but it's a solid debut. Don't expect the deepest character development and prepare for dialogue that borders on cringey at times. But hang in there because there are some ridiculously fun one-liners. The pacing is slow for the first half, but there's enough intrigue to keep most viewers hanging on. For me, it was worth the payoff.
There's a lot I loved about The Seed, from the score to the beautiful color palette. Not to mention, I laughed out loud several times. There are some true moments of great comedy contained within. In the latter portion of the film, the action intensifies and the long wait is rewarded with some unforgettable  body horror sequences. I'm also a sucker for a good final girl moment and I am happy to say that I wasn't let down in that regard.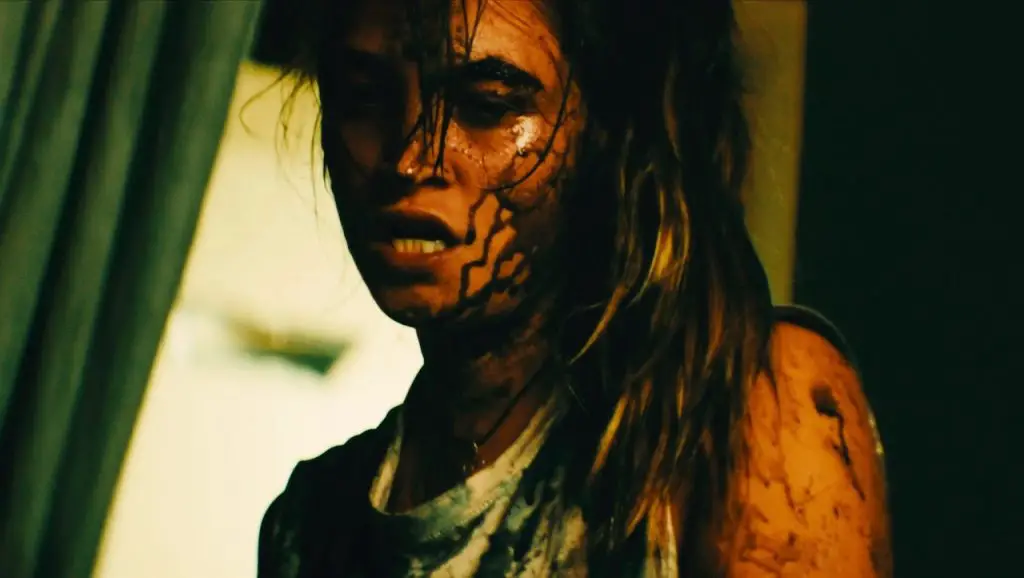 It's clear part of this film's aim is to poke fun at our modern obsession with social media, and it does so while calling the sad side of this situation to light. Deidre is the perfect example of a young woman so fixated on her feed and presentation that she struggles to enjoy the moment. While her friends watch the meteor shower, she's too busy worrying about the fact that she can't live stream the event. Watching this, I felt a bit called-out for the times when I've failed to be present, and I'm sure others will also find the film's themes relatable.
The Seed is a fun ride, with a blend of dark humor and moments that make the viewer pause and ponder. Moreover, it is quite visually pleasing. From the landscape to the indoor scenes that feel like a trippy fever dream, it's an atmospheric adventure worth a watch.
The Seed is available on Shudder as of March 10.
WICKED RATING: 7 out of 10
Post Views:
2